Special three-part workshops presented by the Tampa Bay Ukulele Society (TBUS)
Part 1: Introductory Beginners' Workshops –
Learn about the different sizes of ukuleles, how to hold, tune, strum, and play a few chords. Limited amounts of ukuleles will be available at the workshop. If you have a ukulele please bring it, or check one out at the library.

Monday, Jan 29, 6:30 pm
Tuesday, April 3, 6:30 pm
Part 2: Advanced Beginners Workshop –
Continued lessons on strumming technique and playing chords.

Wednesday, Feb 21, 6:30 pm
Tuesday, May 1, 6:30 pm
Part 3: Strum & Sing Jam –
This class will be a pure jam type format with instruction only focused on each song.

Tuesday, March 6, 6:30 pm
Tuesday, June 5, 6:30 pm
Register for workshops at the Reference Desk. Stop by or call (727) 943-4922 ext. 6011.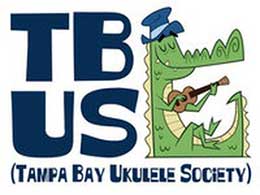 Limited amounts of ukuleles will be available at the workshops. Please bring your own ukulele or check one out at the library. Ukulele kits are available for checkout at the Tarpon Springs Public Library as well as many other PPLC member libraries.
For more information on other TBUS workshops, visit www.meetup.com/tampabayukes
Ukulele lending program is a partnership of Pinellas Public Library Cooperative and Tampa Bay Ukulele Society.
Save
Save
Save
Save
Save
Save
Save
Save
Save
Save
Save
Save
Save
Save
Save
Save
Save
Save