Calling all Tarpon kids 4 to 12 years old who like to color and win great prizes – there's some fun coming your way!

Peace4Tarpon and the City of Tarpon Springs are bringing the Magical Mangroves Coloring Contest for you to stretch your imagination, learn a little bit about our magical, native Red Mangroves, and possibly win an awesome prize! Dust off your pencils, crayons and paint brushes and pick up the coloring sheet and entry form at the Library. Completed entries are due back at the Library no later than noon on September 22, 2017.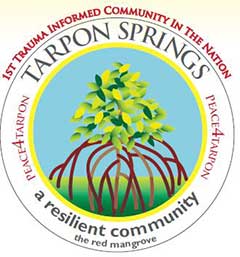 All artwork will be displayed at the Tarpon Springs Library during these viewing times:
Tuesday, Sept 26, 10:00am to 5:30pm
Wednesday, Sept 27, 10:00am to 5:30pm
Thursday, Sept 28, 1:00pm to 4:30pm
Friday, Sept 29, 1:00pm to 4:30pm
Saturday, Sept 30, 10:00am to 1:00pm
The contest has amazing judges – Tarpon Springs Mayor Chris Alahouzos; Ann Larsen, Director of the Leepa-Rattner Museum of Art; and Tarpon Springs artist Christopher Still. The winners will be recognized and receive their prizes at City Hall during the City Commission meeting – which is always live streamed.
Come do your part – let's make some art!
Save
Save
Save
Save
Save