Genealogy Research Group – Meets monthly on the first Monday at 6:30pm.
A wide range of topics are explored for family history research, organization, and writing. Beginners and advanced researchers are welcome.
Join our regular Genealogy Group this summer as we learn RootsMagic software.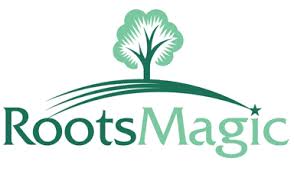 RootsMagic is an easy-to-use software for building family trees. Unlike online sites, RootsMagic provides an array of printable reports and charts as well as added security. Keep track of your ancestors and the source of the information you've discovered. Attach documents and photos too. These are hands-on workshops; participants are encouraged to bring their laptops. The sessions are not in a series, so you may attend any or all of the meetings to learn RootsMagic.
Monday, June 4 – 6:30 to 8:30pm
Monday, July 2 – 6:30 to 8:30pm
Monday, Aug 6 – 6:30 to 8:30pm
Our summer sessions are a great place to start for beginners. Attend all three workshops, or even just one!
---
More Assistance:
One-On-One Assistance with a Genealogist – Please call Denise for an appointment at phone ext. 6010.
Online Resources – Check out our collection of databases and websites to help you grow your family tree!